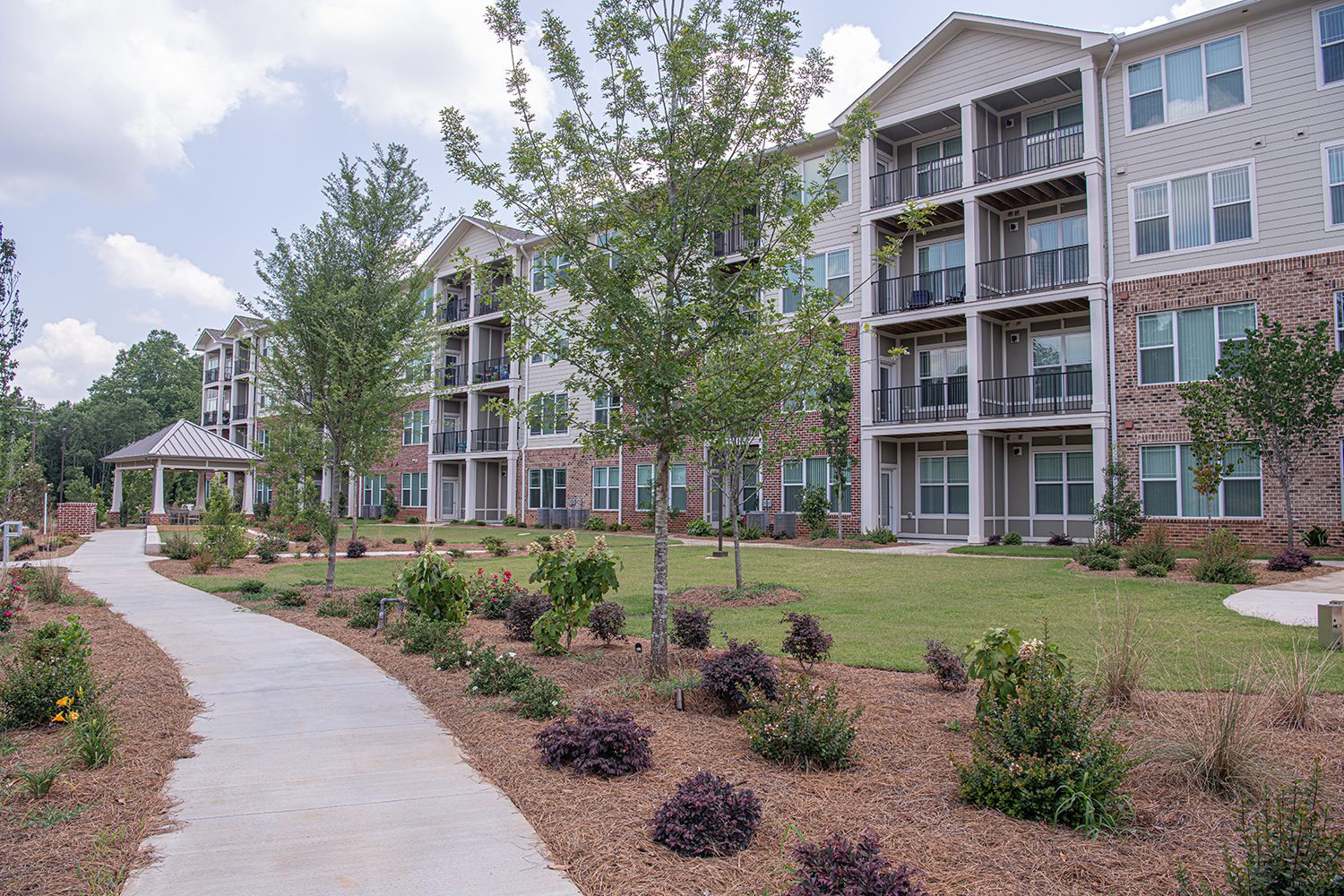 Jul 23

How Inflation Rates Are Affecting the AEC Industry

What a difference a year makes. The average US inflation rate in 2020 during the COVID 19 pandemic was 1.23%. By late 2021, inflation rose to 4.7%. As of May 2022, inflation reached a high of 8.6%. Economists predict that the economy will go into a mild recession by the end of 2022.

So, what does rising inflation mean for the architectural, engineering and construction (AEC) industry? Michael Swick, Vice President at H. J. Russell & Company (Russell), says construction costs are on the rise. "It's been especially hard to deliver news to developers that their price has gone up 10%," Michael said. "Although some building materials, like lumber, have already declined significantly, the price of equipment is not going to come back down," he said.

With the increase in project pricing, Michael sees a lot of projects being put on hold. "Because of the market volatility, developers can't predict where the market will be in the next couple of years. Therefore, closing on a project is super risky now, and putting the deal on hold is the safer move," Michael said.

INFLATION'S EFFECT ON MULTIFAMILY HOUSING

Russell has a strong portfolio in building multifamily projects, including both affordable and market rate housing.  Michael says market rate housing projects are being put on hold due to fears of raising interest rates, increasing costs and higher capitalization rates.

The main concern with affordable housing construction projects is the rising cost of building materials, which is pushing the project over budget. Michael explains, "When material prices keep going up, there are points when affordable housing deals don't make sense financially. If material prices keep increasing, there is a point at which the affordable housing developer will lose money on the projects," he said.

However, the demand will always be present for affordable housing, Michael says. "Even if we go into a recession, the demand will always be there and the funding subsidies will always be there. In a recession, the cost of construction should come down or at least stabilize, allowing affordable housing to continue being built," he said.

IMPACT OF CAPITALIZATION RATE ON PROPERTY VALUE

Looking beyond just inflation, another important rate that affects the value of a project is capitalization rate. Capitalization rate is the rate of return on real estate. The sale price of a project equals the stabilized NOI divided by capitalization rate. The higher the capitalization rate is, the less a property will sell for, and when the interest rate goes up, the capitalization rate typically follows. Michael says this is why AEC firms should focus on the capitalization rate's impact on revenue.

For example, if there is a stabilized NOI of $4 million and a capitalization rate of 5%, the real estate's value is $80 million. When the capitalization rate goes up one percentage point to 6%, the real estate's value is now only $66.6 million. That same real estate lost more than $13 million in value.

Ultimately, a rise in the capitalization rate will slow investors from capitalizing new projects. Michael predicts, "You won't see any projects close in the next 30 days, until the Fed meets on July 27th or 28th to set the next interest rate hike."

KEY TAKEAWAYS
For AEC firms with construction projects planned soon, project closings will be delayed or put on hold due to the unpredictability of where the market is going.
Expect that there will be less backlog for 2023 with projects being put on hold this year.
Rising interest rates correlate to increased capitalization rates. As the interest rate keeps rising, so does the capitalization rate. And as the capitalization rate keeps rising, the value of real estate keeps shrinking. Ultimately, shrinking value means a tighter development budget that will cause projects to be put on hold.
Some markets fare better than others during inflation. Affordable housing will always be in demand.
During a recession, people tend to favor renting over buying housing.
Investors are waiting to see what inflation and interest rates will do before closing on deals.
As market conditions continue to change, AEC companies are preparing for instability. As a result, general contractors will need to adapt their current plans for construction projects while looking ahead to 2023.
MICHAEL L. SWICK.
Vice President of Operations
Michael Swick has over 22 years of construction experience across commercial and residential sectors. He serves Vice President of Operations for H. J. Russell & Company's construction division and is responsible for the overall leadership and growth of Russell's construction group.
Before joining Russell, Michael was Director of Sustainability and Senior Project Manager for Choate Construction Company, a commercial general contracting firm with offices throughout the southeast and annual gross revenues in excess of $1B. As Senior Project Manager, he completed over $350M and 2.6M square feet of construction projects across a wide variety of industry sectors, including hospitality, apartment, senior living, student housing, office, warehouse, public works, athletic facilities, and retail.
Michael has held several civic leadership roles. He was elected president of the U.S. Green Building Council of Georgia in 2014 and 2015 and served as Chair of Atlanta's Neighborhood Planning Unit-C from 2012 through 2015. He has received many awards, most notably the recipient of Engineering News-Record's Top 20 Under 40.
Lastly, Michael studied mechanical engineering at Boston University and has an A.A.S. in construction management from Wentworth Institute of Technology. He also studied preservation carpentry at the North Bennett Street School in Boston. He is a Leadership in Energy and Environmental Design (LEED), Accredited Professional.